FEEL AT EASE WHEN YOU STAY WITH US
The well-being of our guests, staff, and communities are what we care about the most, and we're being extra careful to make sure our spaces are safe and clean for everyone.
We are keeping close tabs on the best practices as advised by the WHO and local health authorities, and we have raised our strict hygiene standards and taken more actions in regards to COVID-19. Our staff are informed and regularly updated on these practices to ensure a safe and healthy environment at all our hotels.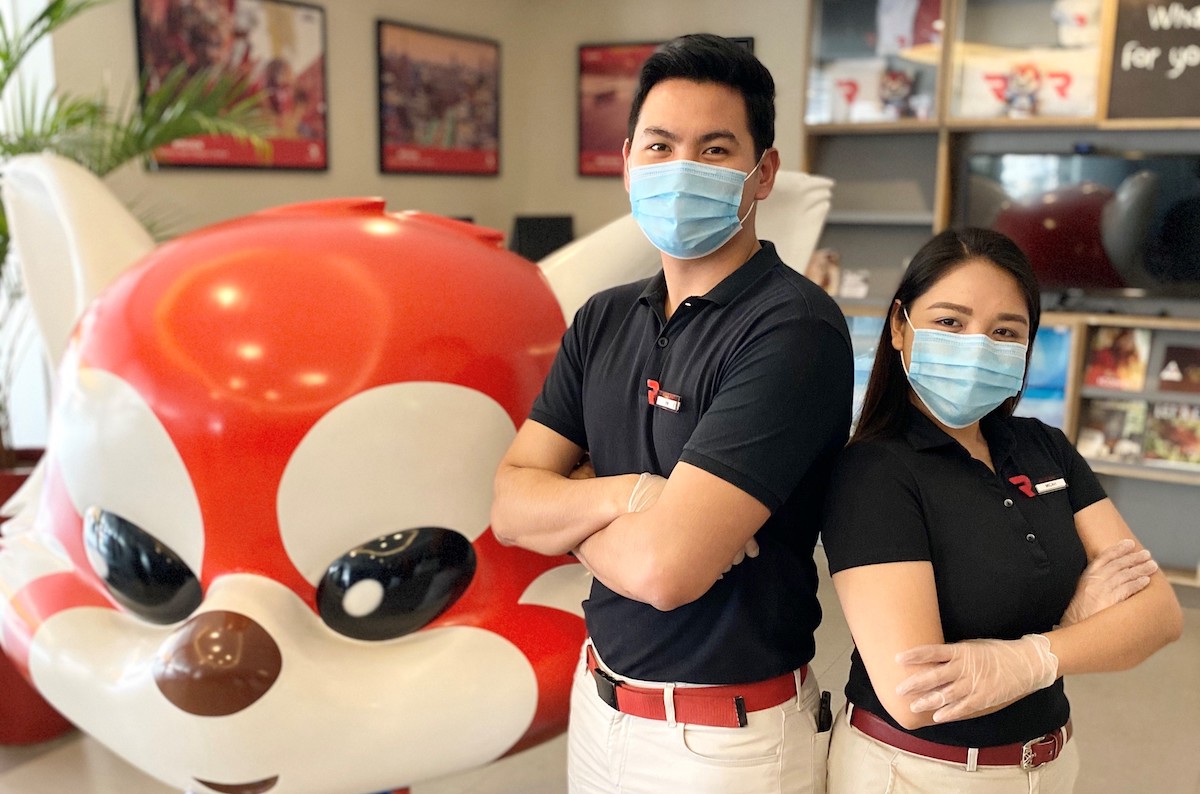 OUR HOTELS
Your hotel experience may look a bit different as we respond to this situation. While we have implemented safe distance measures at our public areas, we continue to serve you with the same good spirit from a little further away or behind a plexiglass panel.
We are taking these actions to help keep you and our communities safe. That's why we ask for your understanding when our security guards take your temperature before entering the hotel. And at check-in, when the front desk hands out a travel history form about your recent trips.
While we keep accepting all payment methods, we encourage our guests to use distancing options when making a payment at the front desk. Our contactless payment methods are prepaid reservations and all kinds of country-specific mobile payments like WeChat Pay, Alipay, GoPay, and bank transfers. This means that even though we have a germ-free handoff for cash and cards, you will not have to touch anything but your own phone.
OUR STAFF
We have developed new training and taken precautionary steps to be a safe space for everyone. Our staff and partners are required to frequently wash their hands during their shifts and use hand sanitiser after handling things or touching surfaces. You may see them wearing gloves and facial covering when serving you, and checking their temperature before and after their shift or when entering the hotel to make sure they are ready and able to work. And if our staff are feeling unwell, they will stay at home, and never have to choose between their work or well-being.
OUR PUBLIC AREAS
You may notice hand sanitising stations at hotel entrances, front desks, lifts, hallways, and employee areas — and we recommend using them on sight. We have also increased the frequency of our rigorous cleaning and disinfection, and we continue using hospital-grade disinfectants in all hotel areas. These products use cleaning agents that are approved by the local public health authorities, and we keep track of how often and what we have cleaned.
We have rearranged our seating or prominently marked them to avoid guests sitting too close to each other. And we will frequently be sanitising our chairs and sofas as well as all other surfaces, including public computers, door handles, and lift buttons. We continue to maintain social distancing with additional signage, floor markers to show you where to stand in waiting areas, and by limiting the number of guests. All games, magazines, and other extraneous items have been removed from our common areas.
OUR GUEST ROOMS
Cleanliness and hygiene have always been our top priorities. And today, we stand by our demanding standards and develop new protocols to make sure your hotel room stays safe and clean. As part of the effort to keep our spaces sparkling clean, we are sanitising all room keys after being used by the guests, and again before they're handed out. In addition to our existing high standards of housekeeping, we're also doing extra disinfection of all high-frequency touch surfaces in your room, including remote controls, switches, water taps, and door handles.
If you're feeling unwell, we ask that you stay at home. Our flexible cancellation policy allows you to change your reservation without any charges. You can find more information on our travel updates page.